Charles Armitage, co-founder of Florence, a solution that connects nurses, carers and support workers with shifts, shares in this interview a little bit of his journey on positioning Florence as a backbone of support for the care sector, with the goal of fixing its broken staffing model for good.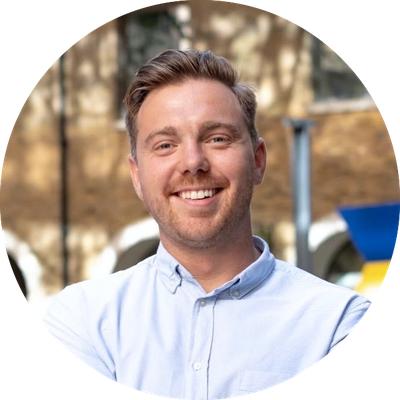 Charles Armitage,
Co-founder and CEO –  Florence
What exactly was broken in the old staffing model?
There is a global shortage of healthcare professionals driven by an aging population that is living with increasing care needs. Governments have dramatically under invested in the training of healthcare staff, in particular nurses. The healthcare professionals that we do have are feeling the pressure. They're stretched to deliver more care in an increasingly challenged system.
This under supply of healthcare professionals means that healthcare systems have a large reliance on temporary staff. Before Florence, this was run by traditional staffing agencies who were fragmented, inefficient and expensive. Opaque charging structures meant that billions were being lost from the pockets of healthcare professionals and care providers.
We are using technology to build a free, transparent network of healthcare staff that gives nurses and care workers the flexibility they crave whilst creating a resilient healthcare workforce fit to adapt to the needs of the future.
How exactly was your transition from being a doctor to becoming an entrepreneur?
My transition from doctor to entrepreneur happened by accident. I have always been interested in building things and there is so much opportunity to do things better in frontline healthcare. I was working on a slightly different product idea when I met my co-founder, Dan, towards the end of 2016. He was doing some work with a local housing charity that was struggling with the cost of agency nurses.
We sat down in a pub in South London and started to think about how we could use technology to build a transparent marketplace for flexible healthcare staffing. The idea picked up steam quickly and within a couple of months, I'd hung up my stethoscope to focus full time on solving the healthcare staffing crisis.
I've been incredibly honoured to be able to go on this journey with my co-founder and some other truly amazing people that I've had the privilege to work with. I haven't looked back and I genuinely can't think of a better job to do.
What are some of the biggest challenges currently for the care sector?
There are lots of challenges – some acute, some chronic – and whilst different geographies have different flavours to these challenges, there are key themes that exist everywhere; funding, increasing costs and workforce.
Workforce challenges are some of the biggest and most sticky ones to resolve. Building a high quality, resilient workforce for the future cannot be done overnight. I think it's important for us as a society to be asking three key questions:
How do we tell the story of a career in healthcare to have it regarded as the critically important and a highly respectable choice that we know it is?
How do we ensure we're training and developing people throughout their entire careers to allow them to operate at the top of their skill sets?
How do we ensure that conditions in health and care are so good that once we've built this workforce, we're making sure they're not tempted to go somewhere else?
What took you to create Florence Academy, and why is this a unique offer?
We built Florence Academy because we think that creating a successful healthcare workforce of the future is predicated on our ability to train and develop people. We want to support healthcare professionals at all stages of their careers to engage in lifelong learning and we want to empower people, across the world, with access to free, high quality content that helps them do that.
What are the next steps for Florence in terms of international expansion?
We're right in the middle of some really exciting growth plans across Europe and further afield. Today, we've got a superstar founding team building the business in France and have country heads in Canada and Germany who are preparing the ground. 2023 is going to be a year of a lot of activity!