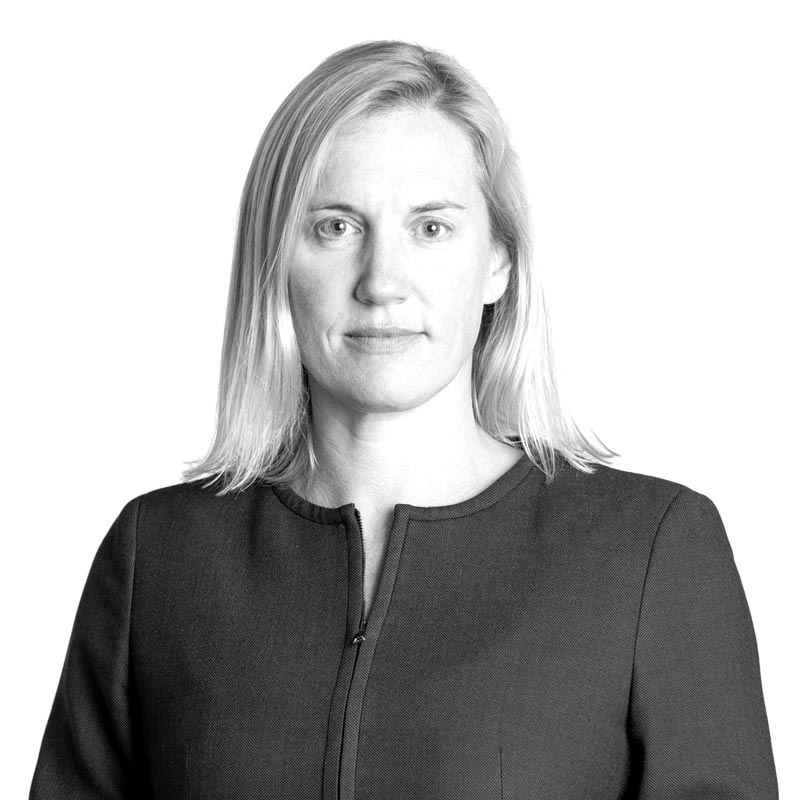 Elizabeth de Saint-Aignan joins AVP as a General Partner in charge of the new AVP Late Growth Fund for North America.
A few weeks after the launch of the €1.5bn Late Growth Fund, AVP (AXA Venture Partners) strengthens its leadership team and appoints Elizabeth de Saint-Aignan as General Partner, in charge of the Late Growth Fund for North America.
Previously a Managing Director at Sun Capital, Elizabeth brings over 20 years of experience as a private equity investor in growing, high value technology companies.
Elizabeth will be based in New York and reinforces the leadership team in the US.
AVP accelerates the development of its Late Growth strategy with the appointment of a new General Partner in New York who will be in charge of the Late Growth Fund for North America. Elizabeth is an experienced leader with a very inspiring international background and outstanding track record in the private equity market. Her knowledge of the tech industry, acquired through more than 20 years of growth equity experience, will be highly valuable for the AVP platform and in particular for the new late growth strategy.
Elizabeth was previously at Sun Capital Partners, Inc. ("Sun Capital"), a leading private investment firm focused on investing in market-leading companies as a Managing Director since 2020. Elizabeth led the firm's technology vertical and invested in platform companies Exadel and LoanLogics as well as numerous add-on acquisitions.
Prior to establishing the technology vertical at Sun Capital, Elizabeth was the founding partner of the growth equity strategy at Jump Capital and spent more than seven years at TA Associates in the technology investing practice, leading investments in infrastructure and vertical market software companies. At TA she served on the Board of directors of Gamma Technologies, Answers and Arxan. Elizabeth has experience helping several companies to prepare for their IPOs. Prior to joining TA Associates in 2010, she spent time at Nautic Partners and Bain & Company. Elizabeth began her private equity career as an Associate at Summit Partners.
"On behalf of the AVP team, I am extremely happy and proud to welcome Elizabeth as a General Partner at AVP. Elizabeth will contribute to building out our new Late Growth Fund strategy, in particular in North America. With the launch of this new strategy, we now have the capacity to support entrepreneurs along their journey, from early stage to IPO, but also post IPO which is a key differentiator in the market. To support the new strategy, we were looking for an experienced senior investor with a track record in the tech industry. With over 20 years experience as a private equity investor in growing, high value technology companies, Elizabeth is the right profile to reinforce our leadership team especially in New York. In the context of the launch of the new Late Growth Fund, we will in the next few month announce other senior recruitments in Europe to complete the team. I believe that the AVP team, after 7 years of successfully working together, is ready to welcome new members for the next AVP chapter" commented François Robinet, AVP Managing Partner.
"I am very happy to join the AVP team and to contribute to the strategy and execution of the Late Growth Fund, as well as participating more broadly in the general leadership of AVP as a new General Partner. I have been impressed by the quality of the AVP platform and by the strong cohesion and culture of the team. I appreciate the entrepreneurial spirit and the strong commitment to building a world-class investment platform, the launch of the new Late Growth Fund being the latest concrete example. I believe my background is very relevant for the new Late Growth Fund as I have been investing in large tech companies for more than 20 years, and have helped several of them in their journey towards IPO. I believe the timing is perfect to launch such a strategy and I am thrilled to be part of it", commented Elizabeth de Saint-Aignan, AVP General Partner.
About AVP
AVP (AXA Venture Partners) is a global venture capital firm investing in high-growth, technology-enabled companies, with €1.3bn of assets under management through three pillars of investment expertise: early stage, growth stage, and fund of funds. Since its launch in 2016, AVP deployed capital across 60 technology companies in Venture and Growth stages in the US and in Europe. The launch of this new product confirms AVP's ambition and commitment to support the best tech companies throughout their journey.
With offices in New York, London and Paris, AVP helps companies scale internationally and offers portfolio companies unique business development opportunities to further accelerate their growth. AVP is part of AXA IM- Alts, the alternative investment business unit of AXA IM.
Contact
AVP – Sébastien Loubry : sebastien@axavp.com / + 33 6 15 31 61 68